We have a national emergency, all right. Its name is Donald Trump.
Let's be clear: There is no emergency. Arrests for illegally crossing the U.S.-Mexico border peaked in 2000, nearly two decades ago, at more than 1.5 million a year. They declined sharply under Presidents George W. Bush and Barack Obama and, in 2017, were at their lowest point since 1971. In 2018, apprehensions ticked up slightly — but still barely climbed above 400,000.
Immigration apprehensions is actually way down since a peak in 2001.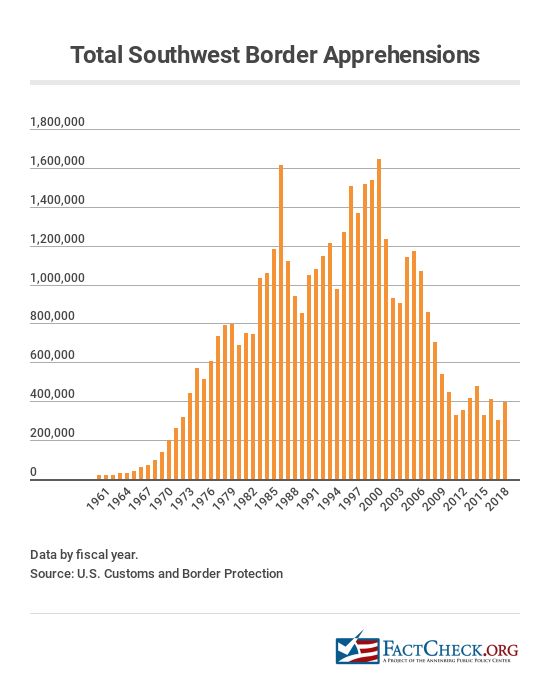 As for the number of unauthorized immigrants that are in the US, it is falling gradually (especially from Mexico)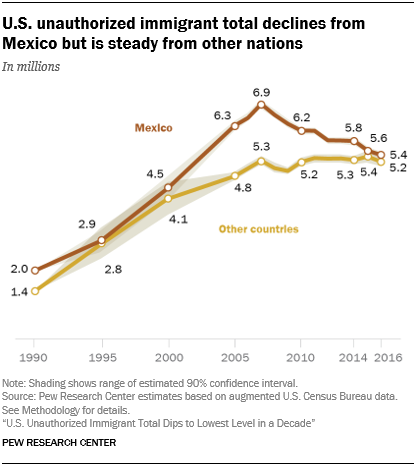 Not exactly an emergency.
True there is a very slight rise in unauthorized immigrants from other countries (probably mostly from the Northern Triangle of Central America- Guatemala, El Salvador, Honduras). But Trump's declaration of a National Emergency is
bogus
. His plans to divert $6.6B to the $1.375B authorized in the going forward pending bill for a "wall" (or whatever) is a violation of the Congressional role of the being the national purse.
Truth is Trump has created/worsened problems (hesitate to call it a "national emergency") at the Southern Border in terms of housing/care asylum seekers including thousands of separated children. It is a
national embarrassment
in my mind.
What the administration really needs to do is expand and improve facilities for processing, caring for and, when necessary, housing these asylum seekers. But Trump doesn't care about doing the right thing, or even the necessary thing. He cares only about being able to claim he is following through on his vicious anti-immigration rhetoric, which brands Mexican would-be migrants as "rapists" and Central Americans as members of the MS-13 street gang.
Not sure how much was authorized in this new budget to improving this housing/care/chid detention or more asylum judges to fix this problem. But probably not a dime for the source of this problem -
economic development/law enhancement in the Northern Triangle
Likewise not sure about additional funding for drug interdiction at the port of entry where 80% (fentanyl) to 90% (heroine) of drugs come through. A Wall wont help that much.
Remember as always:
Immigration is Good for Our Economy
The economic evidence on this issue is clear: immigration makes a strong contribution to economic growth. Moreover, immigration is more necessary than ever, because population aging and lower birthrates across advanced economies are producing a retirement boom without a commensurate cohort of native prime-age workers to support it.
and
Native Americans have a higher crime rate that legals or illegal immigrants.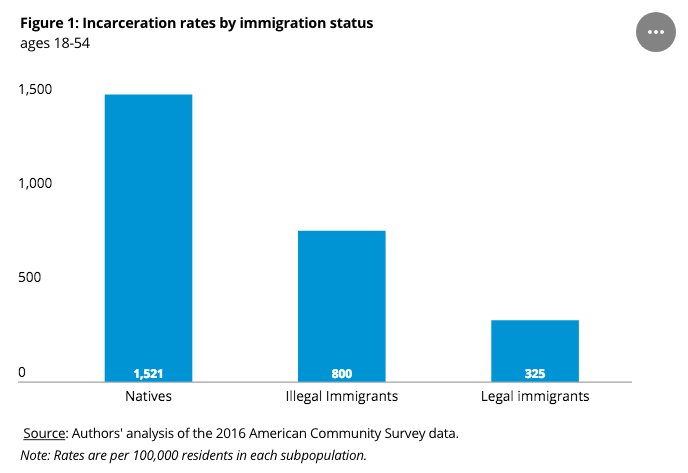 *****************************
We do have legitimate national emergencies:
Gun violence
Weather extremes
(aka Climate Change, cause by Global Warming)
In just the US:
To mention just two serious and growing problems.