Besides the IPCC, the
National Climate Assessment
is out. It is by 250 American scientists and is focussed on the US. Check it out, especially it's coverage of
extreme weather
As the world has warmed, that warming has triggered many other changes to the Earth's climate. Changes in extreme weather and climate events, such as heat waves and droughts, are the primary way that most people experience climate change. Human-induced climate change has already increased the number and strength of some of these extreme events. Over the last 50 years, much of the U.S. has seen increases in prolonged periods of excessively high temperatures, heavy downpours, and in some regions, severe floods and droughts.
Heat waves are periods of abnormally hot weather lasting days to weeks. The number of heat waves has been increasing in recent years. This trend has continued in 2011 and 2012, with the number of intense heat waves being almost triple the long-term average. The recent heat waves and droughts in Texas (2011) and the Midwest (2012) set records for highest monthly average temperatures. Analyses show that human-induced climate change has generally increased the probability of heat waves., And prolonged (multi-month) extreme heat has been unprecedented since the start of reliable instrumental records in 1895.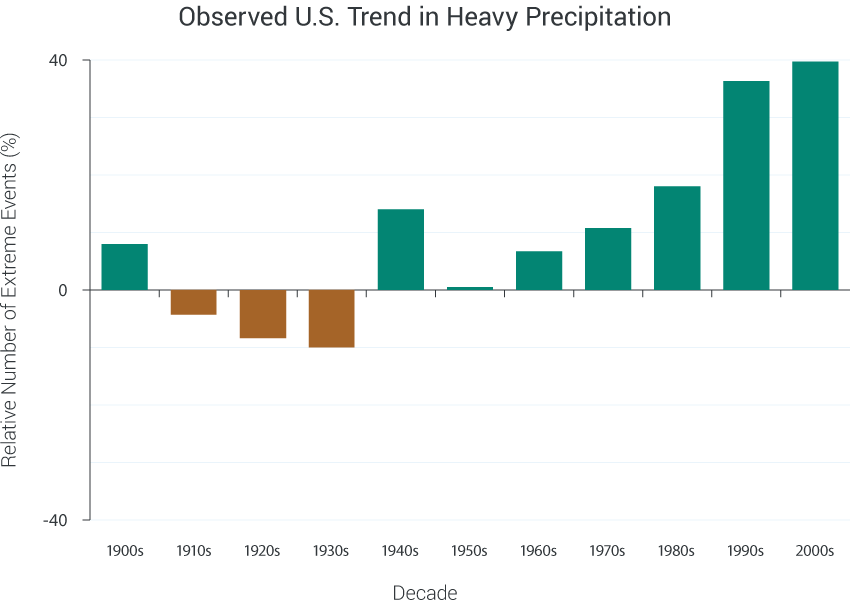 Much more in the NCA link above.